The Parade has been postponed to its Rain Date, Sunday October 31st at noon! Trick or treating at village businesses is happening the 30th and 31st.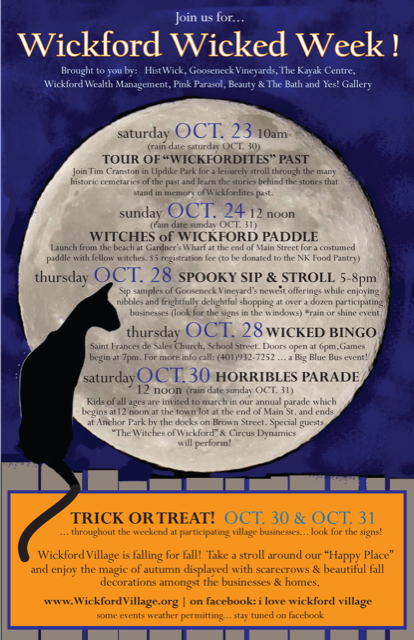 Flash Mob Dance Rehearsal / Costume Decoration October 23rd
Join the Witches of Wickford on to learn the flash mob dance they will be performing during the Wickford Horribles Parade. Rehearsal to learn the parade dance will be on October 23rd at 10 am at the NK Community Center (10 Beach Street, North Kingstown, RI). Masks are mandatory as the event will be inside. Stay after to decorate your hats and broom (you bring the hat and broom and they provide all the bling to decorate them). The Wickford Horribles Parade is on Saturday, October 30th at noon.