Nancy Wyllie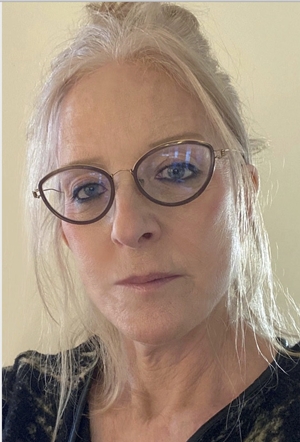 Nancy Wyllie is a professional artist who holds Masters degrees from RISD and Tulane University, Trained as a painter in thew classical tradition, her studio practice for the past four years has shifted from realism to abstraction. These seascapes represent an effort to bring a 3 dimensional element to her interpretation of marine life here in Rhode Island, the southern part of the US, the Caribbean, and Central America.
This body of work seeks to capture the ever changing play of light and movement on the ocean surface and in its depths.
As a Professor of Art & Digital Media, she has taught at Ithaca College, RISD, Vermont College of Norwich University (MFA Faculty) and at CCRI since 1995.
Wyllie is currently a full time studio artist.