Scarlett DeCesare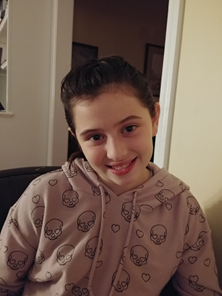 My name is Scarlett DeCesare and I love to paint!!! I am 10 years old. I'm so happy that I got to participate in ArtVenture because I love to share my art with the world. I also think it is a good learning point for me to get to know more people and make new friends. I love painting landscapes and the world around me. You can tell this when you see my paintings.
I also like to take pictures.
Now that I end on a random note, I hope you liked my autobiography.